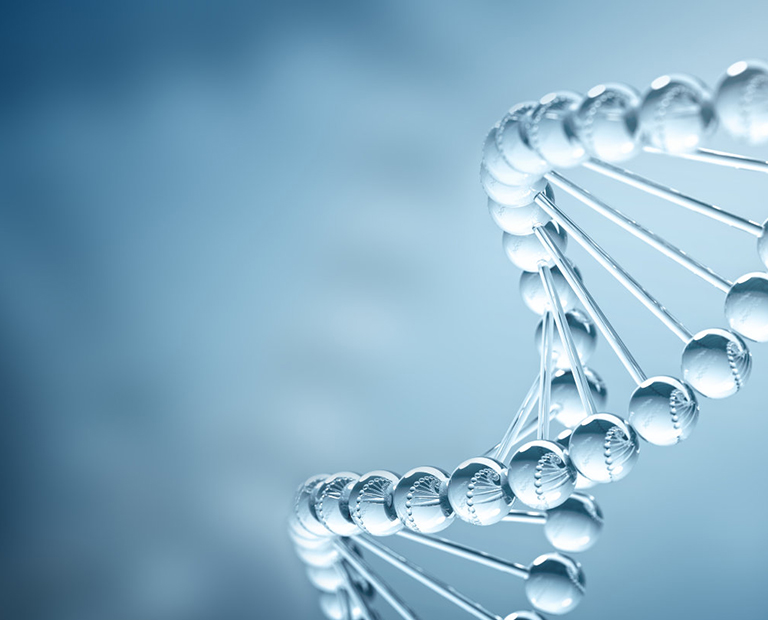 Company profile
Shanghai Biogerm Medical Technology Co., Ltd., a high-tech enterprise devoting to development and application of diagnostic reagents for infectious pathogens, is engaged in multiple fluorescent PCR diagnostic reagents, molecular diagnostic instruments, as well as pathogen sequencing services. Biogerm owns R & D and production centers for reagents and instruments, sequencing service center, storage and transport center and general administration center. The company has established multiple branches in China. It also wholly owns two medical laboratories, which could provide a variety of testing services.
With an extensive layout in the fields of diagnostic reagents, diagnostic instruments, sequencing services and medical testing services, the company is committed to coping with the rapid genetic variation and difficult diagnosis of respiratory pathogens to provide accurate diagnosis and treatment services for infectious pathogen-related epidemic emergency, outpatient screening, inpatient diagnosis and identification of causes for difficult and severe diseases.
Focusing on research and development, the company has established following five technical platforms: fluorescence PCR, constant temperature amplification, immune colloidal gold, instrument research and development and gene sequencing. Up to date, it has independently developed more than 400 pathogen nucleic acid detection kits, 12 nucleic acid extraction reagents and 5 molecular diagnostic instruments, and has obtained 11 domestic medical device registration licenses / record certificates, including 5 Class III medical device registration and manufacturing licenses and 6 Class I medical device record certificates. Biogerm owns more than 20 key intellectual property rights and was awarded more than 10 provincial / national honors.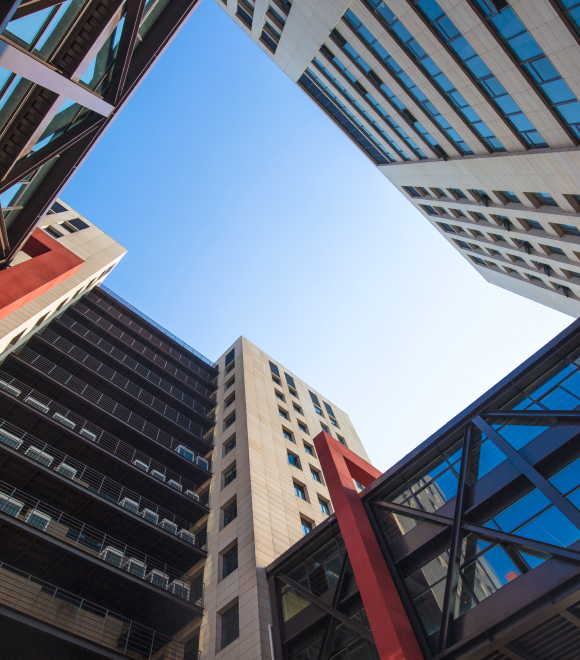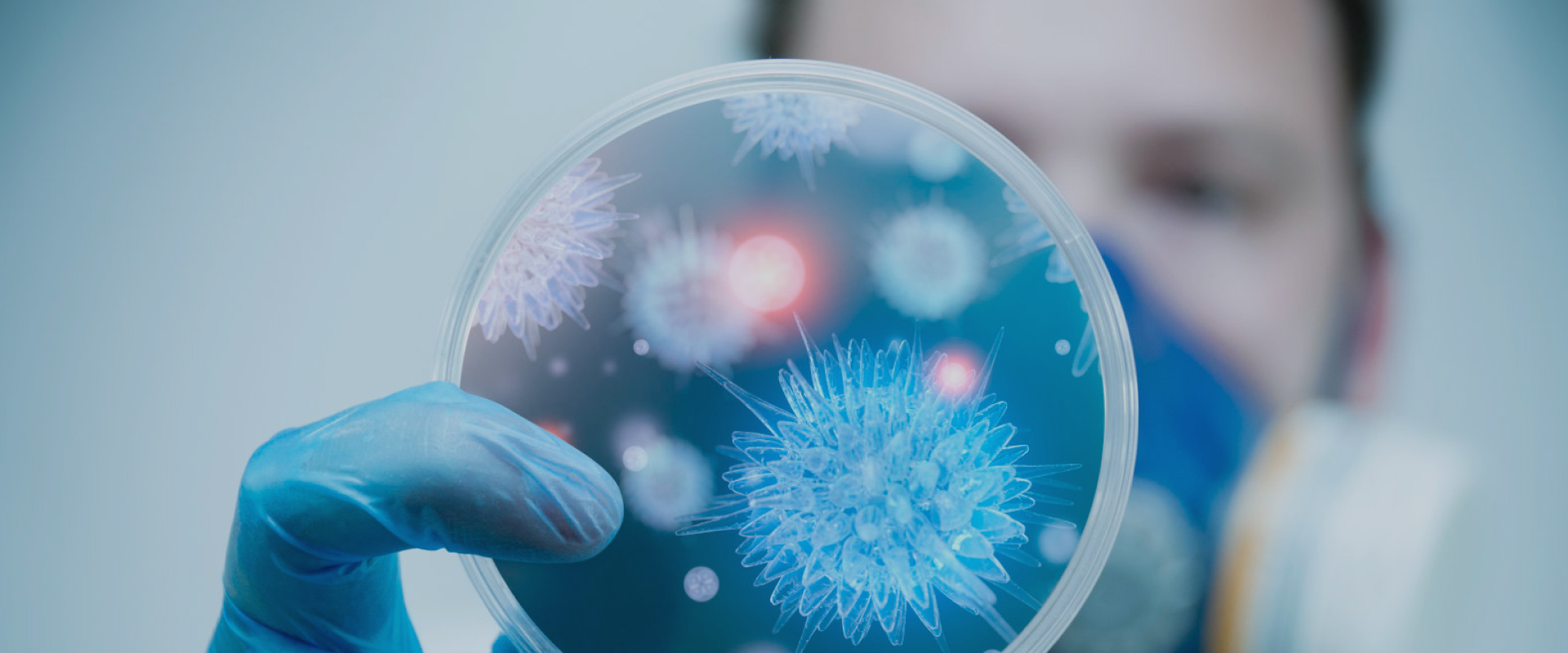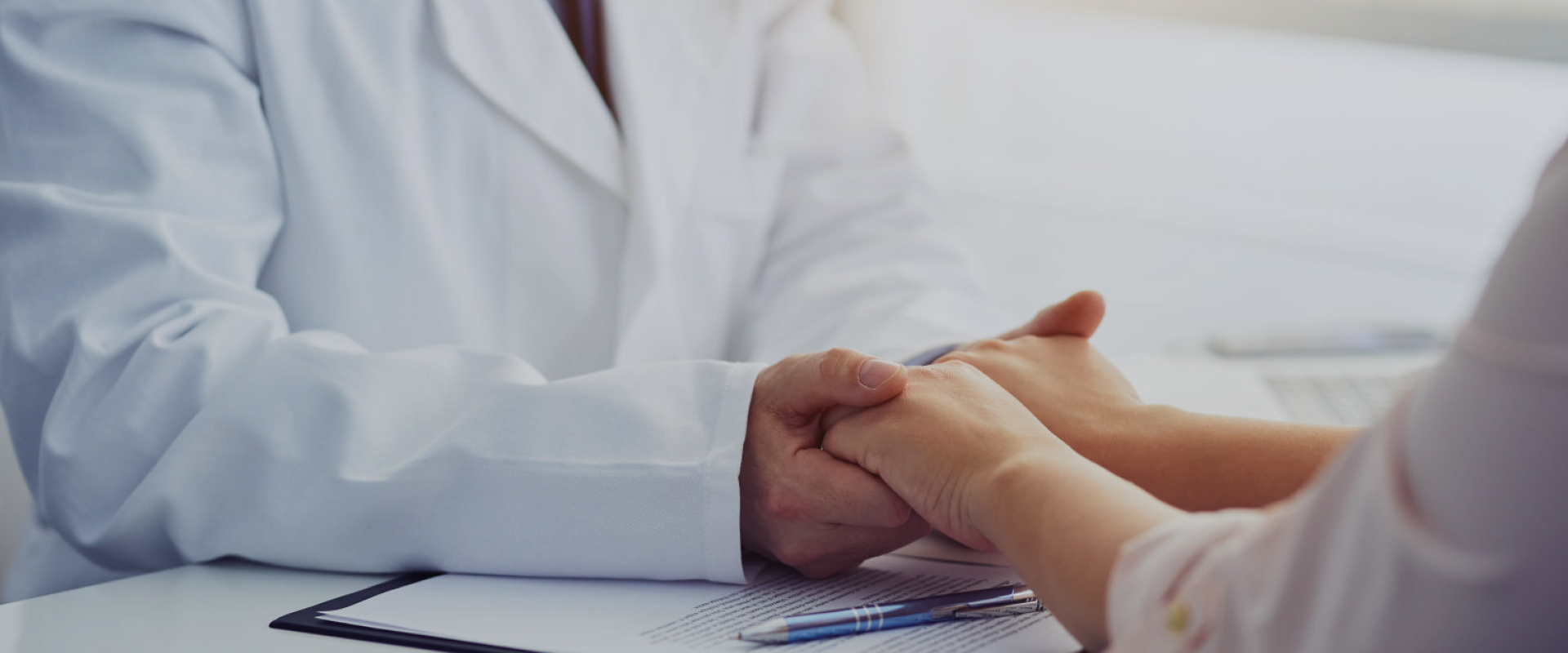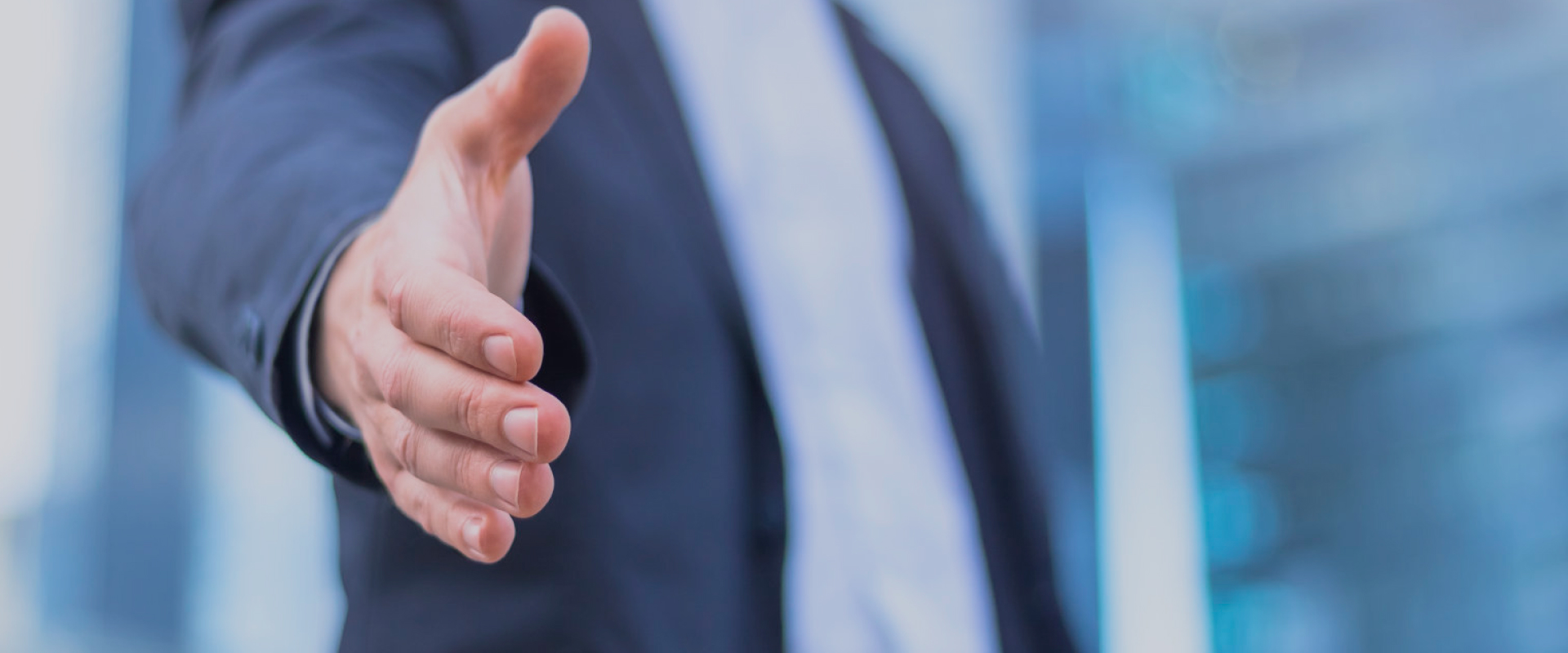 Vision
The World-Class Pathogen Diagnosis Expert
Mission
Empower Doctors, Enhance life
Values
Customer-first, innovation-driven, grateful and ready to help

2022
AprilNovel Coronavirus (2019-nCoV) Antigen Detection Kit (Colloidal Gold) was granted the NMPA Registration Certificate
Novel Coronavirus (2019-nCoV) Antigen Detection Kit (Colloidal Gold) was granted CE Certification
May21 varieties of viral nucleic acid detection kits were granted CE Certification
Monkeypox Virus Nucleic Acid Detection Kit was granted CE Certification
2021
JanuaryBiogerm was awarded the 2020 Special Contribution Award of Shanghai Industrial Comprehensive Development Zone
JuneBiogerm came out among the best in the proportion of laboratories in the national inter-laboratory quality appraise
AugustBiogerm Six Respiratory Pathogens Nucleic Acid Detection Kit launched in the market
Biogerm Norovirus Nucleic Acid Detection Kit was approved for marketing
SeptemberThe Isothermal Nucleic Acid Amplifier was granted the NMPA Registration Certificate
Biogerm was awarded the first prize of Shanghai Science and Technology Progress Award
2020
JanuaryThe Coronavirus Nucleic Acid Detection Kit passed the validation of CDC, was granted the NMPA Registration Certificate, and was included in the government emergency capacity requisition list of Shanghai Municipal Working Committee of Economy and Informatization
MarchThe review by Brazil National Health Surveillance Agency was completed
JuneThe review by Malaysia National Pharmaceutical Control Bureau was completed
JulyThe review by Singapore Health Sciences Authority was completed
The review by Thailand Food and Drug Administration was completed
The review by Philippine Food and Drug Administration was completed
2019
JanuaryThe company was awarded the first batch of top 100 scientific and innovative enterprises of "Three Top 100 Enterprises" by Shanghai Fengxian District Government
AprilThe Second Biogerm Infectious Pathogen Detection Technology Seminar (Shanghai, China)
MayThe company was certified by ICAS ISO 9001/ISO 13485 management system
2018
AprilBiogerm Tarich Virus Target Enrichment Kit for NGS sequencing was launched
JuneThe research and production platform of nucleic acid extraction using magnetic bead method was established
The third generation of virus sequencing technology platform was established
2017
MarchShanghai Biogerm Medical Technology Co., Ltd. was founded
JuneThe research and development platform for pathogen fluorescent PCR kit was launched
2022
2021
2020
2019
2018
2017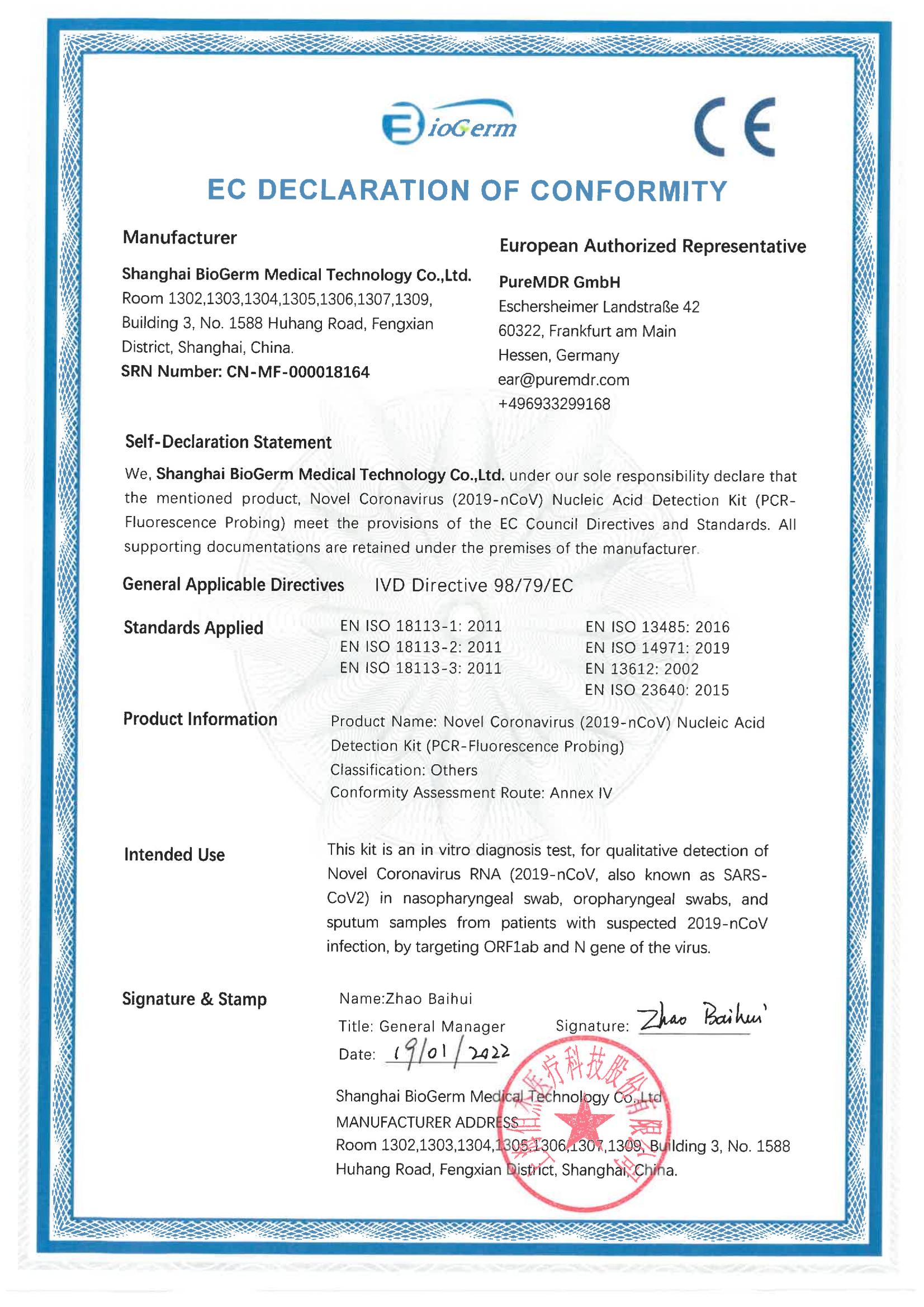 CE IVDD Novel Coronavirus (2019-nCoV) Nucleic Acid Detection Kit (PCR-Fluorescence Probing)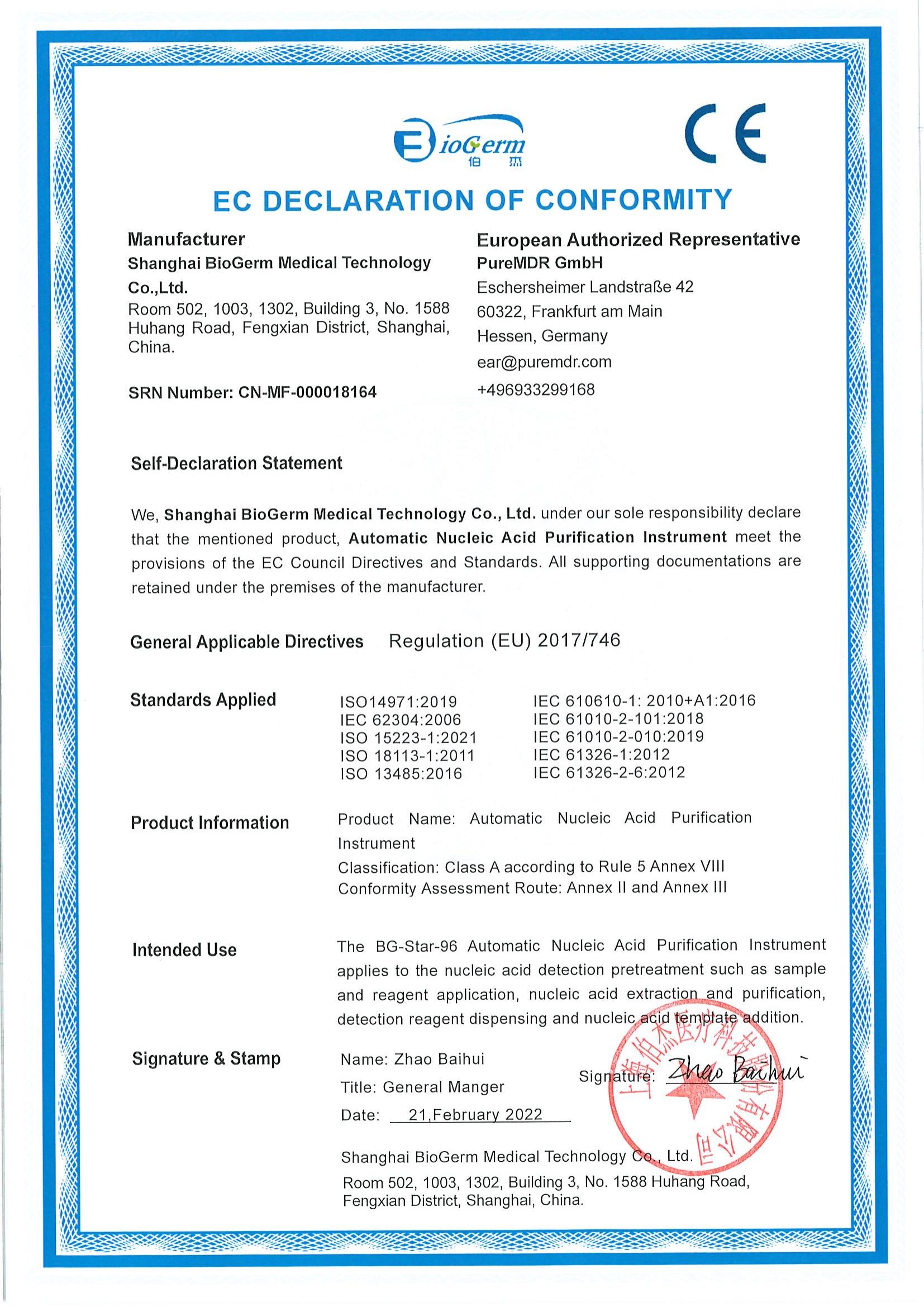 CE IVDR ClassA Intrucment BG-Star-96 Automatic Nucleic Acid Purification Instrument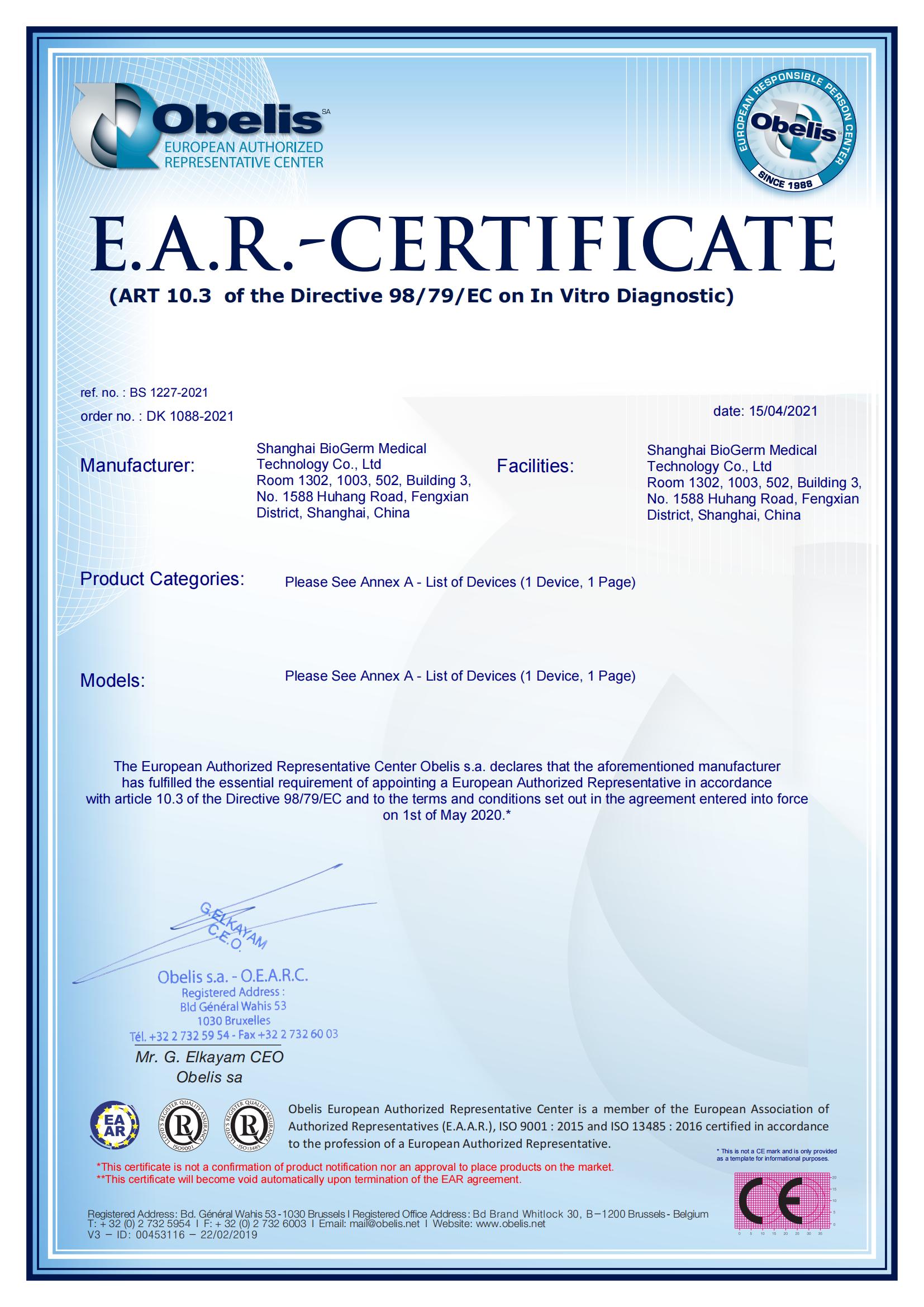 Diagnostic Kit for 2019-nCoV Antigen (Colloidal Gold) -EAR -Obelis-CE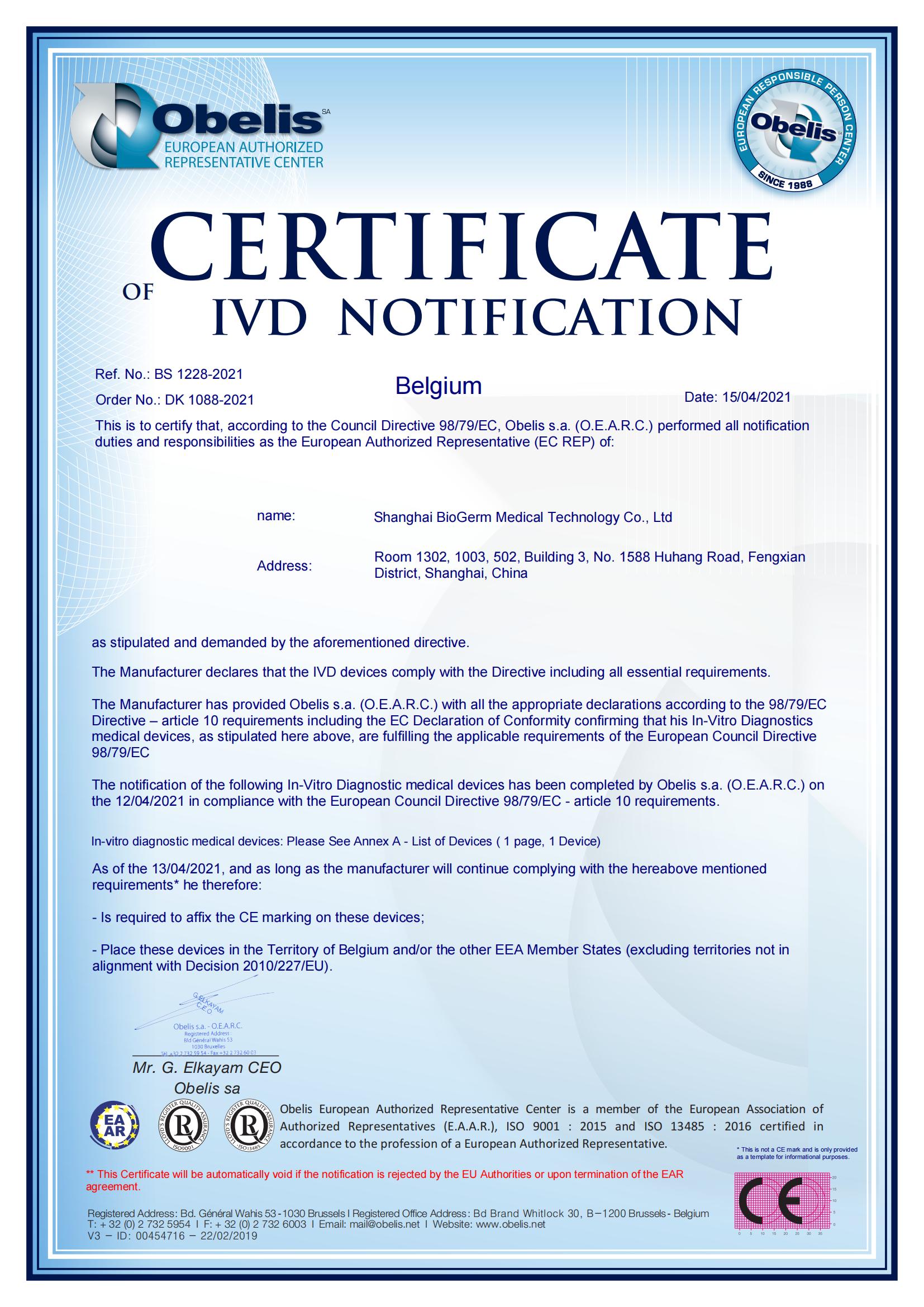 Diagnostic Kit for 2019-nCoV Antigen - CERTIVD Notification-Obelis-CE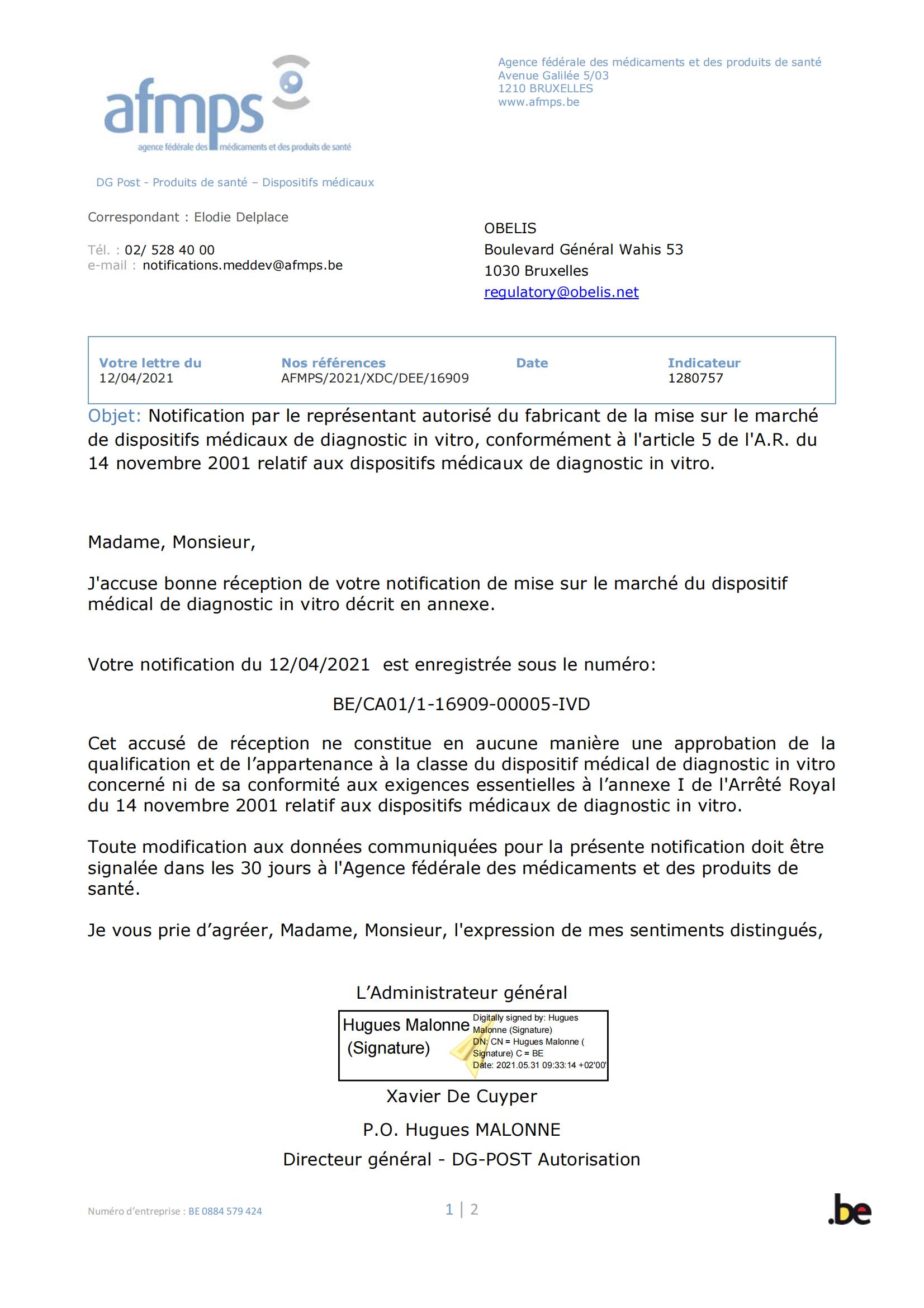 Diagnostic Kit for 2019-nCoV Antigen (Colloidal Gold)-1280757 IVD-CE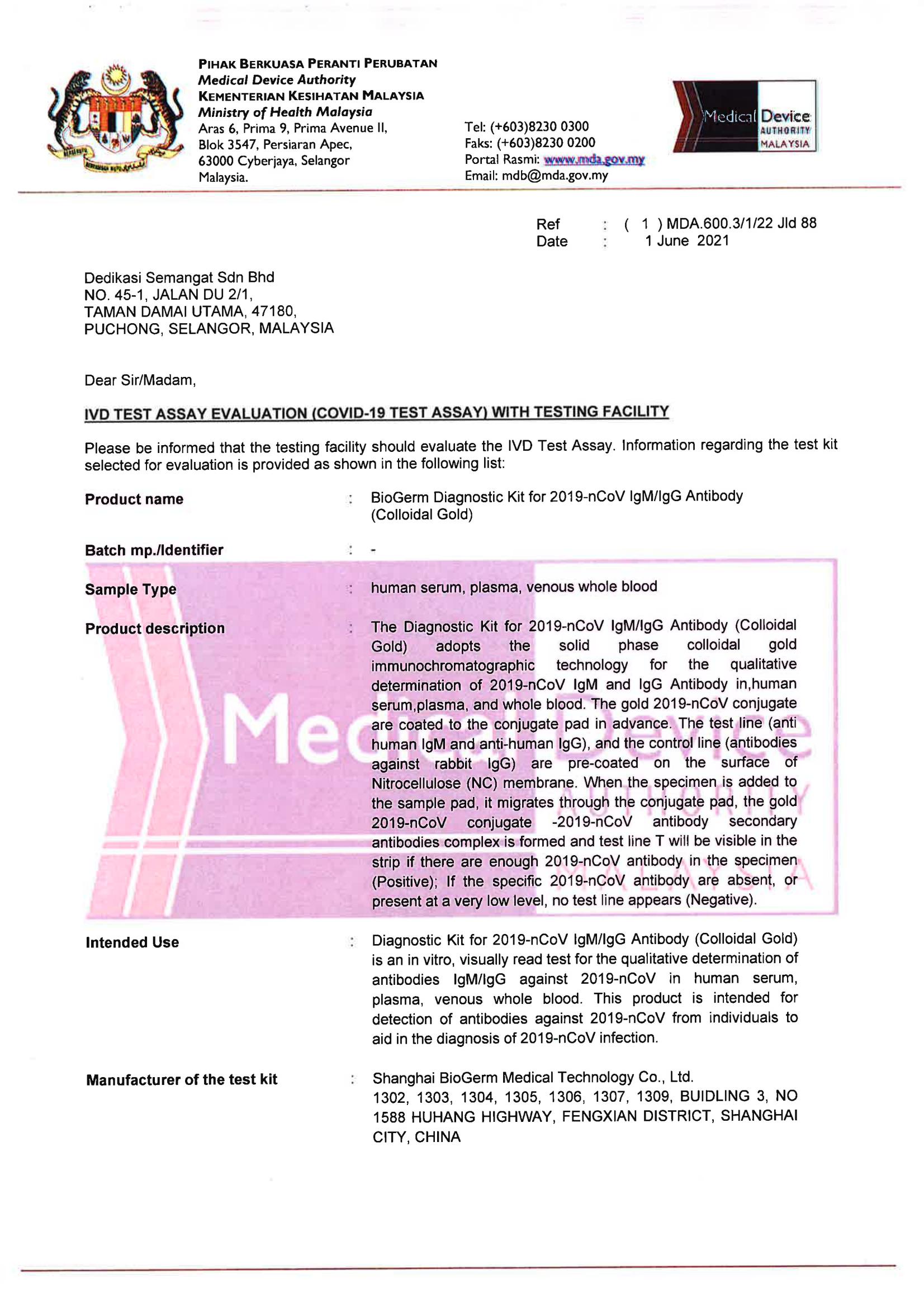 Malaysia Diagnistic Kit for 2019-nCoV IgM IgG Antibody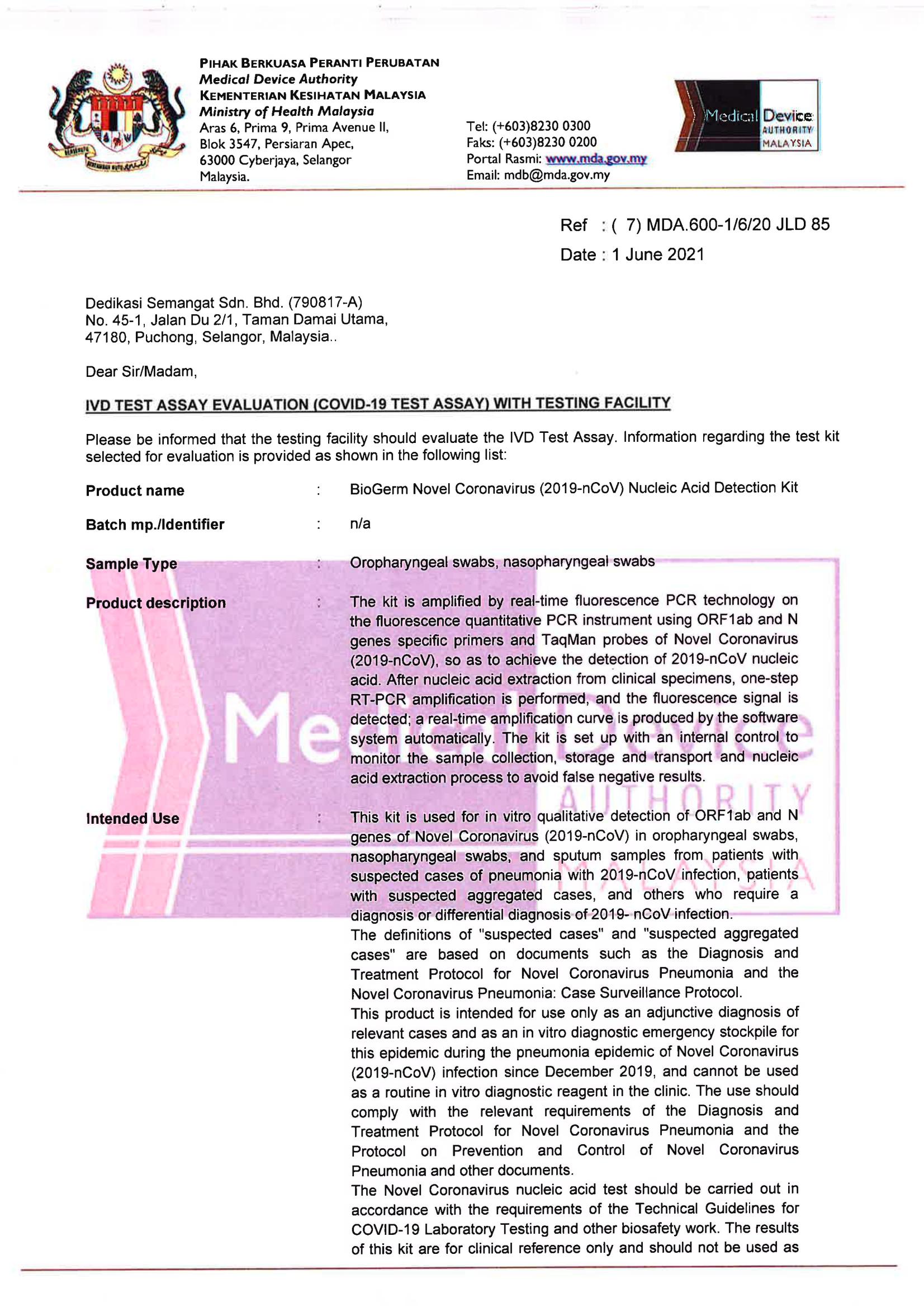 Malaysia Novel Coronavirus (2019-nCoV) Nucleic Acid Detection Kit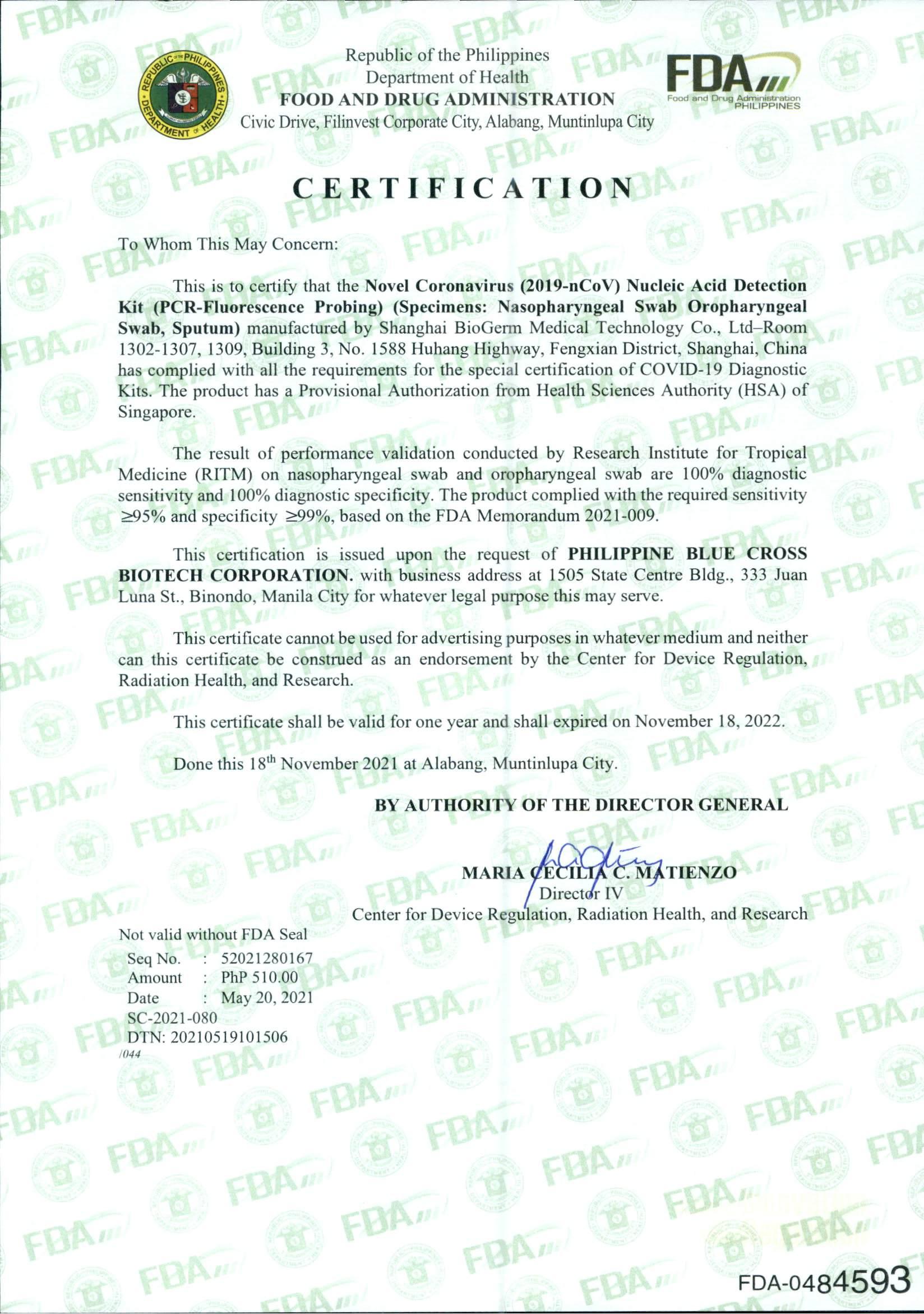 Philippine Novel Coronavirus (2019-nCoV) Nucleic Acid Detection Kit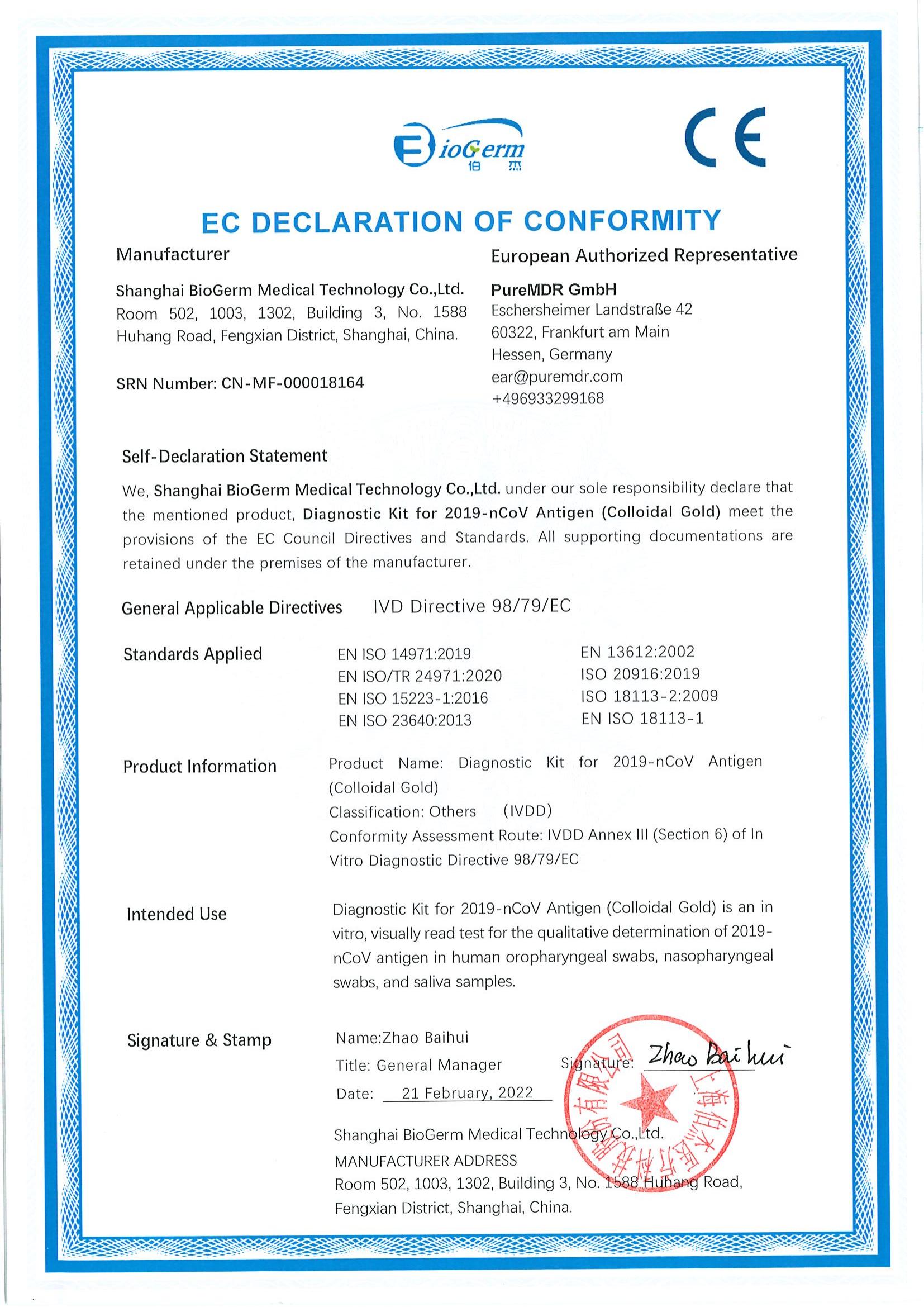 CE IVDD 2019-nCoV Antigen (Colloidal Gold)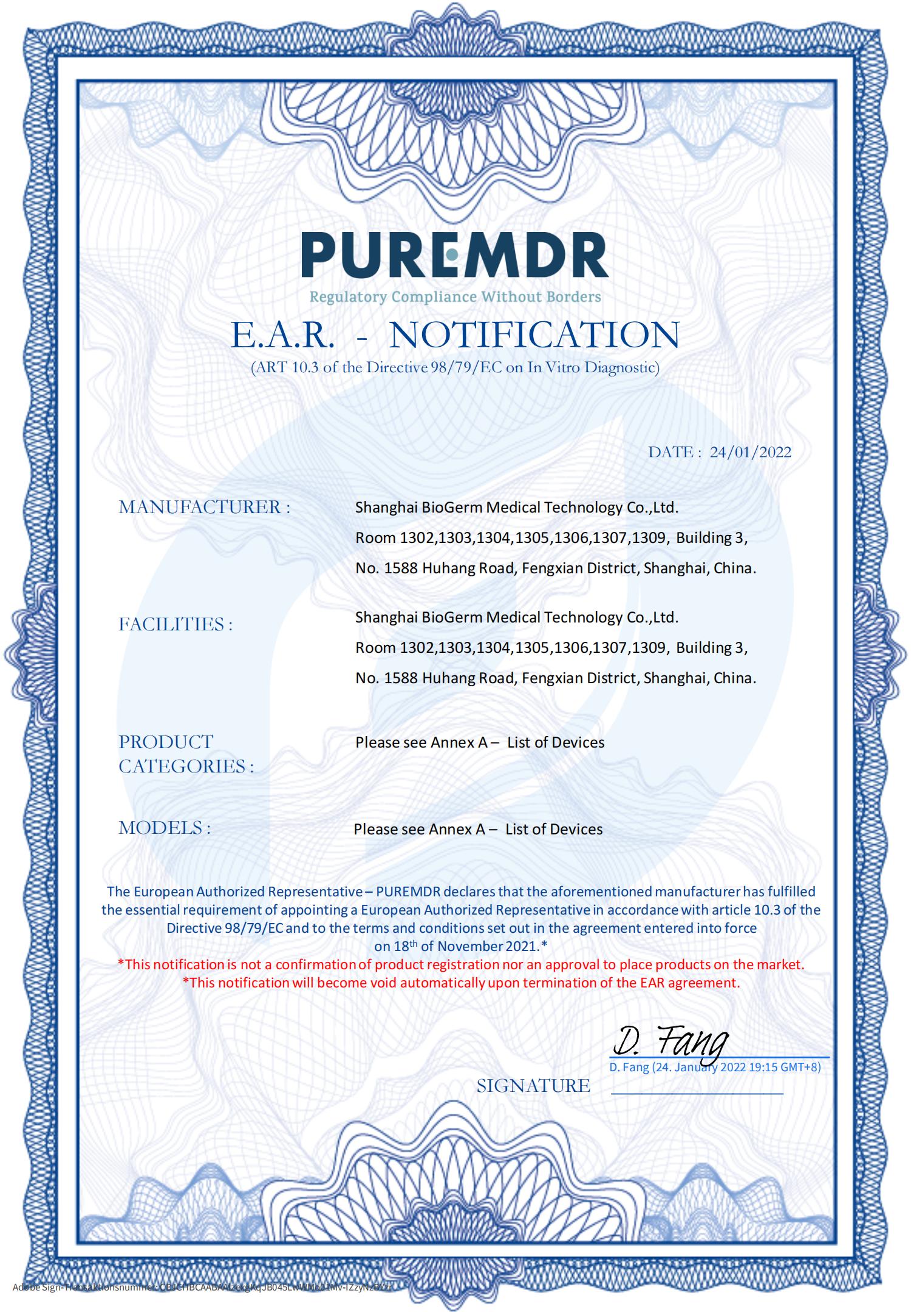 Novel Coronavirus (2019-nCoV) Nucleic Acid Detection Kit-BioGerm - Class D ivdd others_signed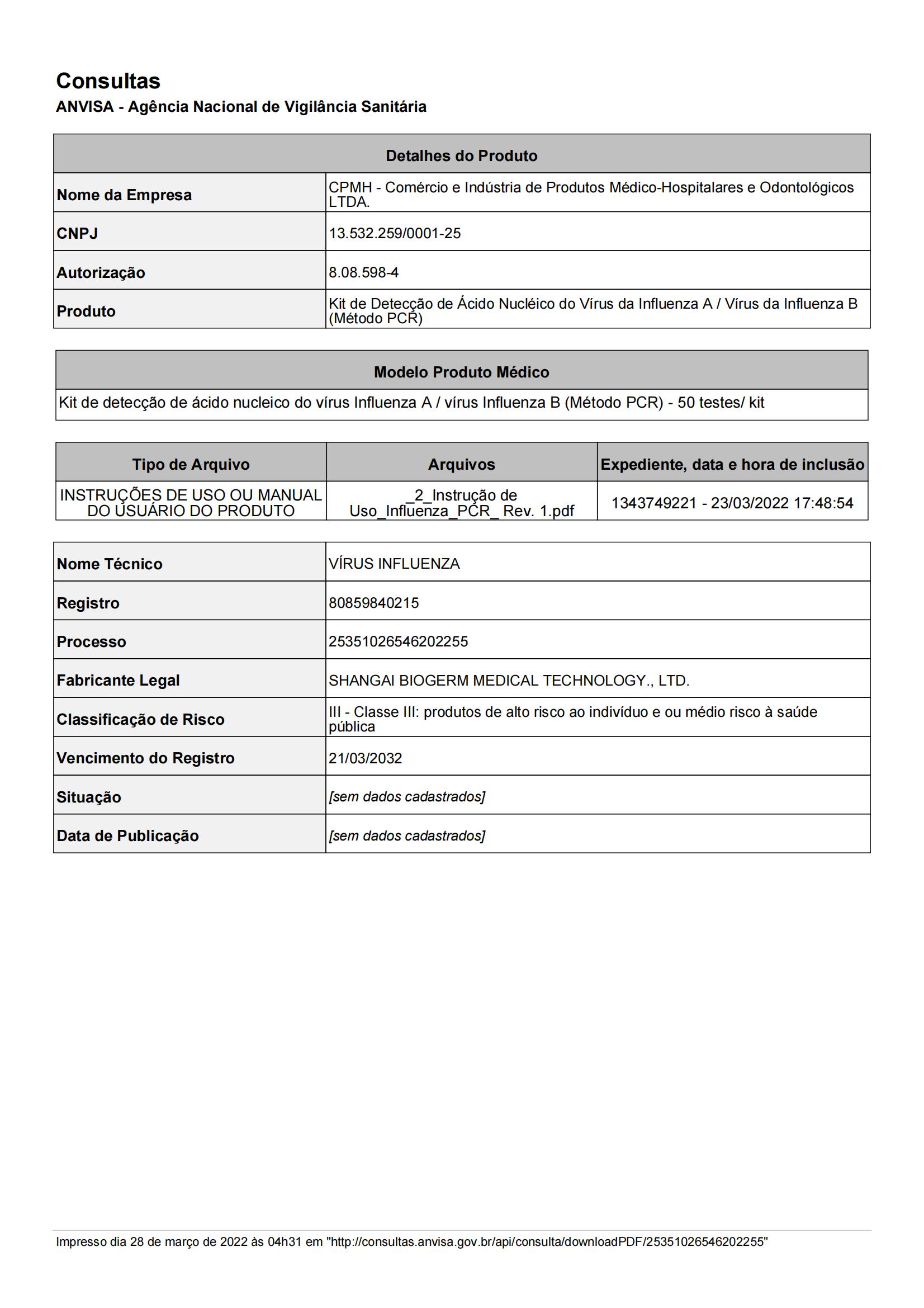 Brazil -- ANVISA-Virus Influenza A Virus da Influenza B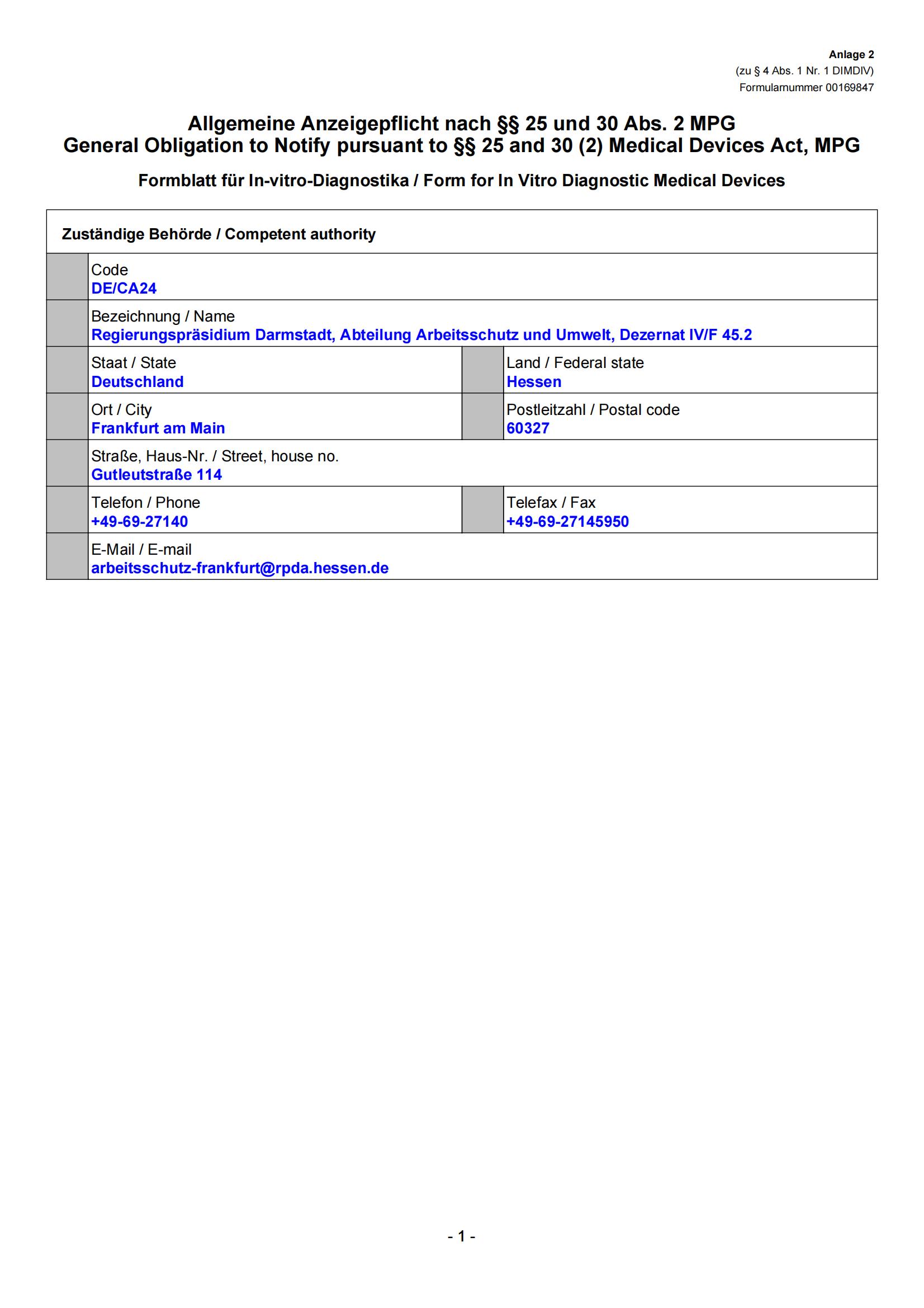 00169847_Automatic Nucleic Acid Purification Instrument

Thailand PCR Cer 6300014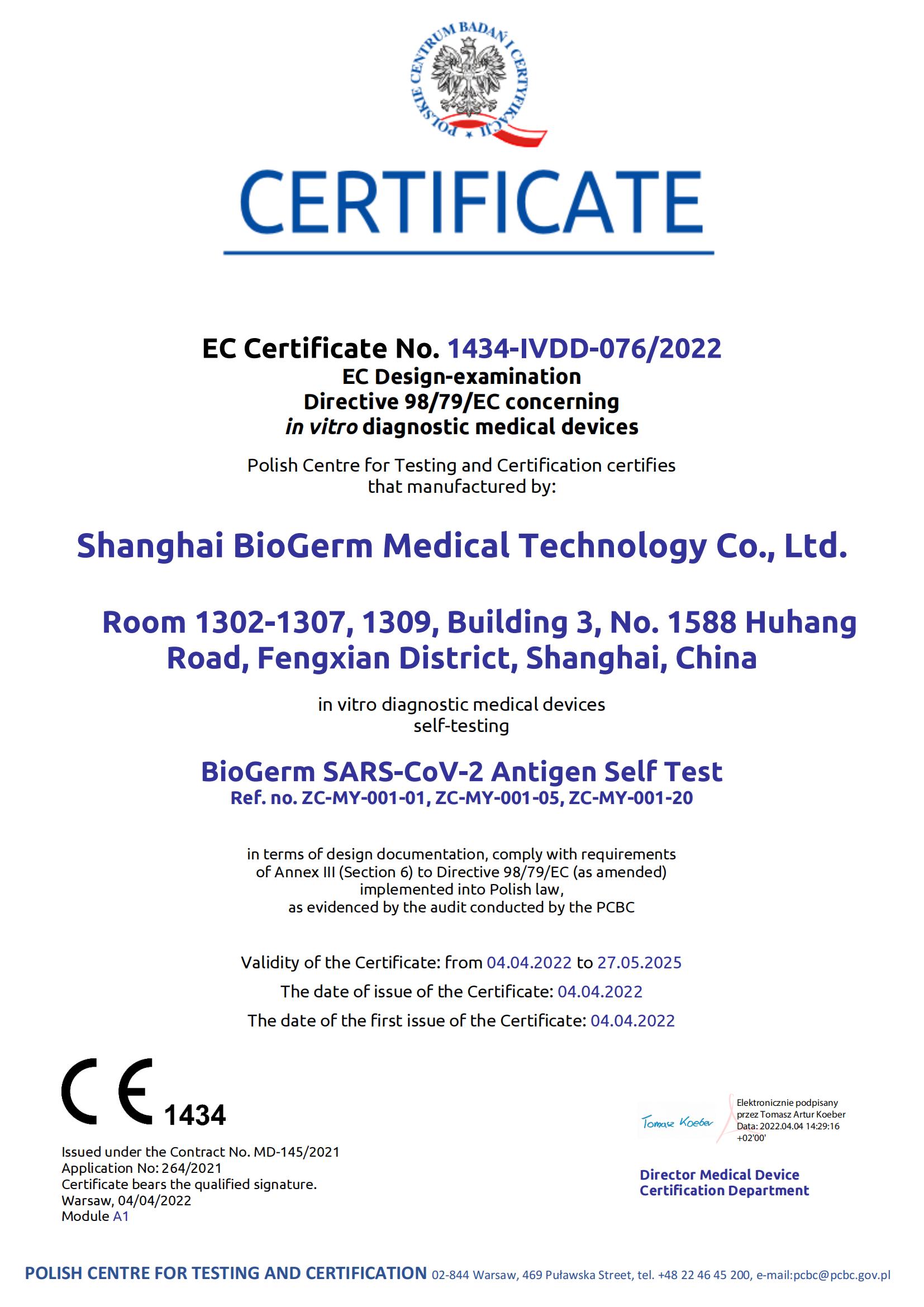 CE 1434 IVDD BioGerm SARS-CoV-2 Antigen Self Test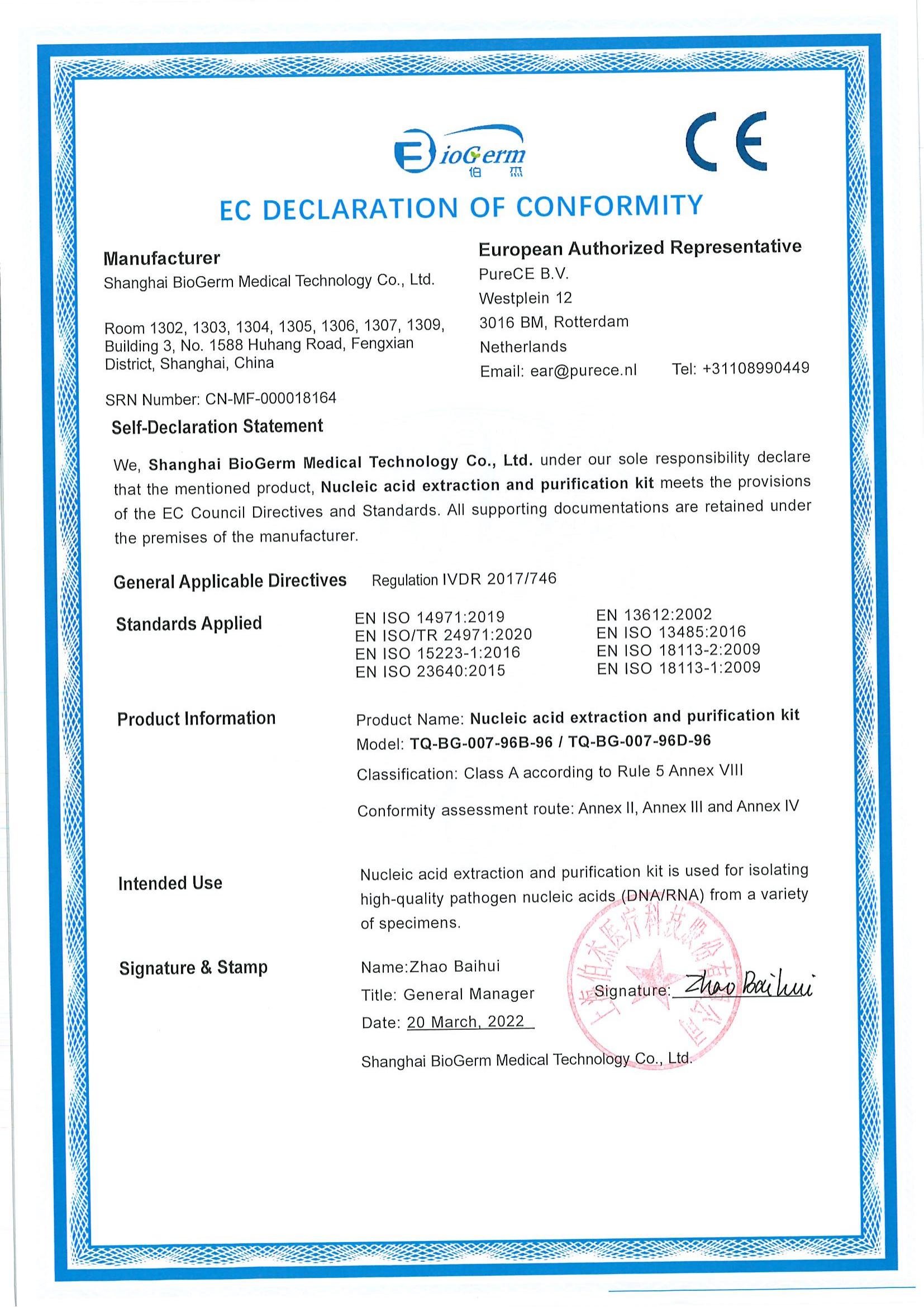 CE IVDR Nucleic Acid Extraction and purification kit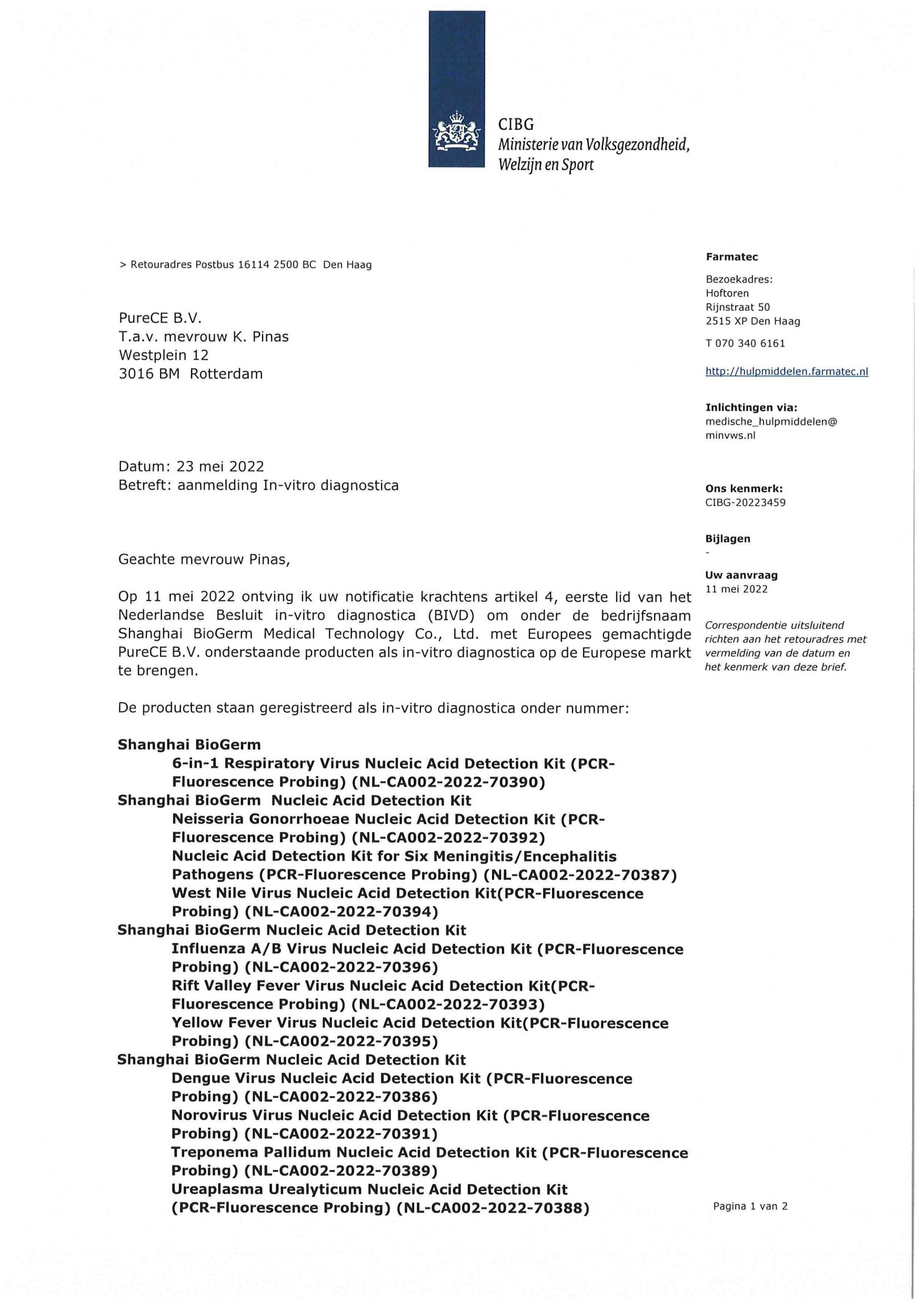 CE IVDD 6-in-1 Respiratory Virus, Neisseria Gonorrhoeae

CE IVDD Monkeypox Virus Nucleic Acid Detection Kit